We are in the process of migrating all users to the new UI following the timeline below. Please review and check out the resources below to prepare your team.
Mid-Apr Release (LIVE)
When users upgrades to new UI (using the opt-in button), their old links/emails will use the old page layout (in other words, their microsites are gonna render the same) until they edit them in the new microsite editor
If required, users can switch back to old UI
Increase tags to show 500 and display them alphabetically in library
Users can now create their own tags to organize their content
Tag categories will be removed and converted to a tag and be applied to all related content
Mid-May Release (LIVE)
If users goes to new UI (using the opt-in button), they will be able to switch back to old UI
Make Microsite preview experienceable and clickable
Allow users to upload content in the Microsite editor
Mid-July Release
All users on the old UI will be migrated to the new UI
Old UI will be retired
Below are some self-serve resources to help users learn the new UI: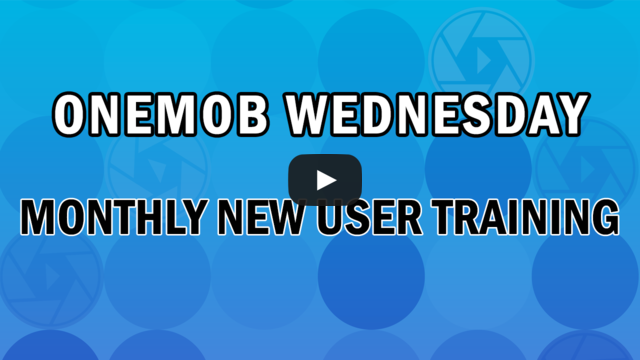 As always, let us know how we can we help you transition to the new UI. If you would like a personal walkthrough of the new UI, please contact support@onemob.com.
Thank you for your continued support.